International Exchange Programs
International Exchange Programs
Purpose of the International Exchange Program
 ・Homestay in Canada, attend classes at our sister school,
  and make presentations in English

 ・Discuss global-scale issues and continue cooperative efforts

 ・Share the benefits of international exchange
  amongst all students by inviting students from overseas
  to Japan and homestay with Japanese families
Outbound Program
 In March each year, 20 students participate in an international exchange program of around seven to ten days in Vancouver, Canada.
 Students attend our sister school to experience Canadian school life and classes.
Inbound Program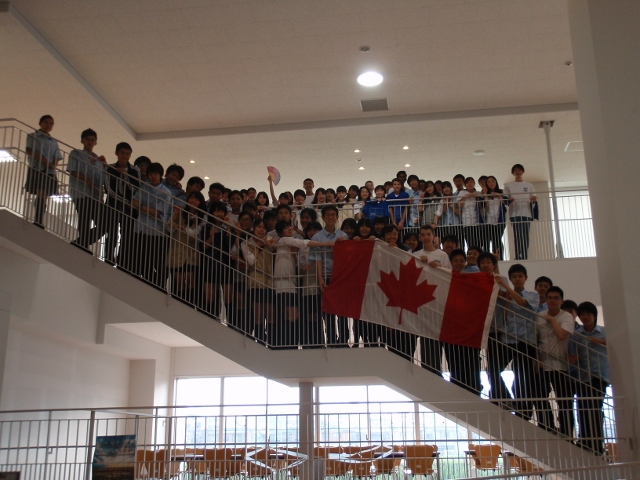 Yokohama Science Frontier High School accepts students from our sister school in Vancouver.
Sister School
 David Thompson Secondary School, Vancouver, Canada
  The sister school agreement was made between us in 2008. David Thompson Secondary School offers acceleration in math and science in which students
complete the grade 8-10 curricula in two years.
Affiliated School
 Saint Maur International School, Yokohama, Japan
  The agreement for educational cooperation with Saint Maur International School in Yokohama was established in 2009. This oldest international school in Japan,  established in 1872.

登録日: 2015年11月10日 / 更新日: 2015年11月26日